O2VENT Positive Pressure Fresh Air Ventilation System removes stale air and replaces it with clean, fresh air that is aspirated from outside and purified by special design G4 filter.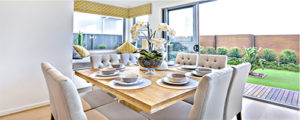 EFFI swimming pool heat pump has superior energy efficiency: it only consumes 1kw to produce about 5kw heat energy. It is also easily operated, quiet, reliable and environment friendly.
We provide single & multi-room air conditioning heat pump solutions, including High Wall Heat Pumps, Ceiling Mounted Heat Pumps, Floor Consoles Heat Pumps, Ducted Systems (Central Air Conditioning System), Multi-match Heat Pump Systems.
We offer free quotations on unit supply and installation for below major heat pump brands: