Home Ventilation System focus on Indoor Air Quality (IAQ)
O2VENT Positive Pressure Fresh Air Ventilation System & ERV (Energy Recovery Ventilation) system remove indoor stale air  with moisture, reduce condensation and mould, maintain healthy indoor air environment.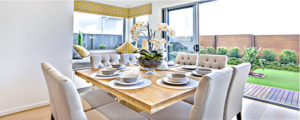 Extending your swimming season.
With Inverboost technology, EFFI pool heat pump will provide energy efficiency up to 16 COP.  You can mange your pool heating anytime and anywhere by its smart controller with WiFi and timer funtion. Getting comfortable water temperature without worrying about big power bill.

Warm your room up in winter, Cool your room down in summer
We provide domestic and commercial  air conditioning heat pump solutions, including  High Wall Split Heat Pump, Ceiling Cassette Heat Pump, Floor Consoles Heat Pump, Ducted System (Central Air Conditioning System), Multi-match Heat Pump System and VRV, VRF System.
Also, we sell hot water heat pump for underfloor heating system and hot-water supply system.
We offer quotations on heat pump units supply and installation for below major reliable heat pump brands with manufacture's conditions warranty and service warranty: